One of the lesser known names, but one of the best defensive backs (he was a Strong Safety for most of his career) in pro football history, Ken Houston, made his mark on the both the AFL and NFL with a stellar career covering 13 seasons.
He was drafted in the ninth round of the 1967 AFL-NFL Draft by the Houston Oilers of the AFL. He became a starter by the third game of his rookie season, with the highlight coming two weeks later against the New York Jets. He scored two touchdowns, the first on a 71-yard blocked field goal, and the other on a 43-yard interception return.

Houston was an all-league player for twelve consecutive years, first in the AFL in 1968 and 1969, then in the AFC-NFC Pro Bowl from 1970 through 1979. He was selected All-Pro three times.

The sticky fingered defensive back intercepted 49 passes, recovered 21 fumbles, gained 1,498 return yards (on interceptions, fumble recoveries, blocked field goals, kickoff, and punt returns), and scored 12 touchdowns.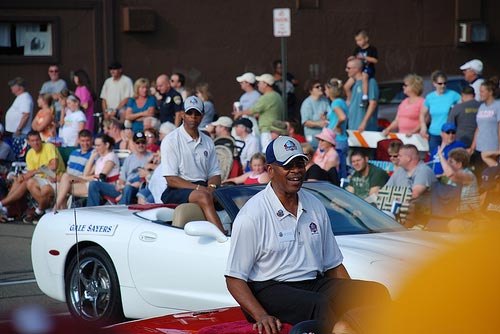 Thanks to Curtis Dunn from Flikr.com for this great picture of Ken Houston.
---

In 1971 he set an NFL record with five touchdown returns (four interceptions and one fumble). The record would stand until 2006 when the Bears' Devin Hester broke it.

After six years with the Oilers, Houston was traded to the Washington Redskins. With the Redskins, Houston went to seven straight Pro Bowls as a safety. He led the 'Skins to the playoffs twice during his time in Washington. At the end of his career, he was named as one of the 70 Greatest Redskins Ever. The Redskins once referred to Houston as "pro football's most underrated super-star," but his capabilities were widely recognized by those who knew the game well.

Houston had assured himself of a spot in the NFL record book by returning nine interceptions for touchdowns. He also tied two other records with four TDs on steals in one season and two interception touchdowns in a single game. Altogether, he stole 49 passes and returned them 898 yards. He also recovered 21 fumbles and scored 12 touchdowns, nine on interceptions and one each on a punt return, a fumble return, and a blocked field goal return.

In 1999, he was ranked number 61 on The Sporting News' list of the 100 Greatest Football Players, and received the ultimate honor as a player, and that was induction to the NFL Hall of Fame in 1986.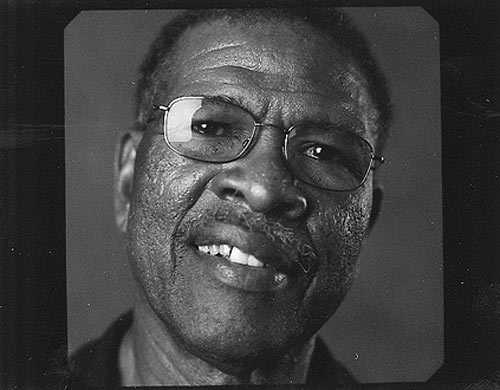 Thanks to Noah Abrams from Flickr.com for this great picture of the best defensive backs Ken Houston.
---
What do you think?

We'd love to hear your comments and/or opinions. If you submit them here, other visitors can read them, rate them and comment on them. An e-mail address is not required.


---
Anthony Munoz Biography | Bob Lilly Biography | David "Deacon" Jones Biography | Gene Upshaw Biography | Jerry Rice Biography | Jim Brown Biography | Joe Montana Biography | "Mean" Joe Greene Biography | Kellen Winslow Biography | Mel Blount Biography | Mel Hein Biography | Orlando Pace Biography | Randy Moss Biography | Rod Woodson Biography | Ronnie Lott Biography | Walter Payton Biography |
---
From Ken Houston Biography to History of Professional Football | Best All Time Sports Blog | MLB History | History of NBA | History of Hockey | NCAA Football History | NCAA Basketball History | NCAA Baseball History | Small College Football History | History of College Sports | Olympic Sports History | History of All Sports | Best Moments in Sports History | Worst All Time Sports Moment | Current Best All Time Sports News | Best Sports Forum | Best Sports Blogs | NFL Football Apparel and Merchandise | MLB Baseball Apparel and Merchandise | NBA Basketball Apparel and Merchandise | NHL Hockey Apparel and Merchandise | College Fan Apparel and Merchandise |
Small College Sports Apparel and Merchandise | Other Sports Fan Apparel and Merchandise | Best Sports Gifts | Fathead | Sports Tickets |
---
Home Page

About Us | Contact Us | Site Search | Advertise | Terms of Use |
---