The 10 Highest-Paid Athletes of All Time
By Allan Johnson

Today's top athletes rake in higher salaries than their predecessors, but even a century ago star athletes earned more than other members of their respective leagues. This list of the top 10 highest-paid athletes of all time was compiled by comparing top athletes' salaries to the average salaries for athletes of their eras. Each of these athletes earned at least 10times as much as the average league player of the time.
10. Babe Ruth

George Herman "Babe" Ruth played with three teams over the course of his 22-season career; he's still remembered as one of baseball's best players, if not the best. In 1930, he earned his highest salary of $80,000. The average baseball player in 1930 brought home about $7,500 — which was still quite a lot of money when a loaf of bread cost just nine cents.

9. Bobby Hull

Bobby Hull played hockey with the Chicago Blackhawks, the Hartford Whalers and the Winnipeg Jets for 23 years, scoring a total of 913 goals and winning the Stanley Cup with the Blackhawks in 1961. He earned his highest salary of $270,000 in 1973, a year when the average hockey player earned $25,000.

8. Sergei Fedorov

Sergei Fedorov played for four different teams during his 18-season career but is perhaps most remembered for his time with the Detroit Red Wings from 1990 to 2003. The Red Wings won three Stanley Cups while Fedorov was a member of the team and set a record for most wins during the 1995-1996 season. Fedorov earned his highest salary of $14 million in 1999, a year when the average hockey player took home a still-respectable salary of $1.29 million.

7. Wayne Gretsky

Still considered the greatest hockey player in NHL history, Wayne Gretsky set records in every major scoring category over the course of his 22-season career and was the only player to score 200 points or more in a season, an accomplishment he nailed four times. He earned his highest salary of $3 million in 1991, when the average hockey player earned $271,000.

6. Ted Williams

Ted Williams's baseball career lasted for more than two decades, from 1939 to 1960, minus a few seasons he took off to serve in the Marines during World War II. His batting average was .344, and he was the last player to bat betterthan .400 in a season. He earned his highest salary of $100,000 in 1954, when the average baseball player took home just $9,000.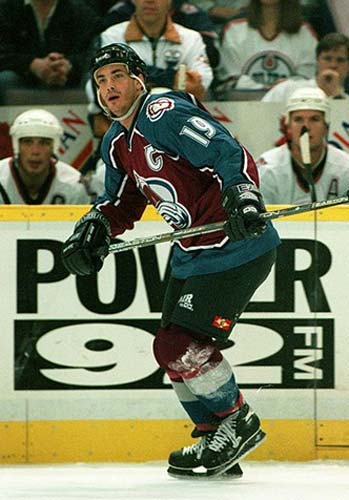 5. Joe Montana

Joe Montana — nicknamed "Joe Cool" for his ability to play well amid the pressure of the postseason — played for the NFL from 1979 to 1994.  He's best known for playing as the starting quarterback of the San Francisco 49ers for more than 10 years. He earned his highest salary of $4 million in 1990, when the average football player earned $356,000.

4. Mario Lemieux

If Wayne Gretsky is the greatest hockey player of all time, then Pittsburgh Penguins player Mario Lemieux is the second greatest. Despite a battle with cancer and back injuries that plagued his career, Lemieux led the Penguins to victory in two Stanley Cup championships, won five MVP awards, played in 10 All-Star games and was inducted into the Hockey Hall of Fame immediately after his early retirement following the 1997 season. He earned his highest salary of $11.32 million in 1997, a year when the average hockey player earned $984,000.(Shop for NHL attire from Lemieux's team, the Pittsburgh Penguins.)

3. Ty Cobb

Ty Cobb played baseball from 1905 to 1928 and set a total of 90 distinct records during the course of his career. He still holds the record for highest lifetime batting average, with an average of .366. He earned his highest salary of $85,000 in 1927. Though it's more than Babe Ruth's highest salary of 1930, it's more than 12 times the average baseball player's salary for 1927, which was just $6,750.

2. Michael Jordan

Michael Jordan holds a slew of basketball records, including most seasons to lead the league in scoring, most average points per game and most points scored in a single playoff game. He earned his highest salary of $33.14 million in 1998, a year when the average basketball player earned $2.37 million.

1. Joe Sakic

Out of all players in the four major American sports categories, NHL player Joe Sakic is the highest paid of all time. During his 20-year career he won two Stanley Cup championships and was voted to 13 All-Star games. He earned his highest salary of $17 million in 1998; it was 14 times the average NHL player's 1998 salary of $1.17 million.

About the Author: Contributing blogger Allan Johnson is a sports writer with a10-year career.


What do you think?

We'd love to hear your comments and/or opinions. If you submit them here, other visitors can read them, rate them and comment on them. An e-mail address is not required.


The 10 Highest-Paid Athletes of All Time to History of All Sports